a few weeks back...i rounded the corner at Loehmanns and nearly had an orgasm.
yes. i spotted this
floral blazer
and knew my days of looking for the perfect overly floral piece for my wardrobe were over. i've been wanted to jump on this trend and have tried
floral pants
but lets just say i have runners legs and that was
not
a good look for me.
so with this blazer i will interpret this awesometastic trend.
paired with a little white lace dress of course.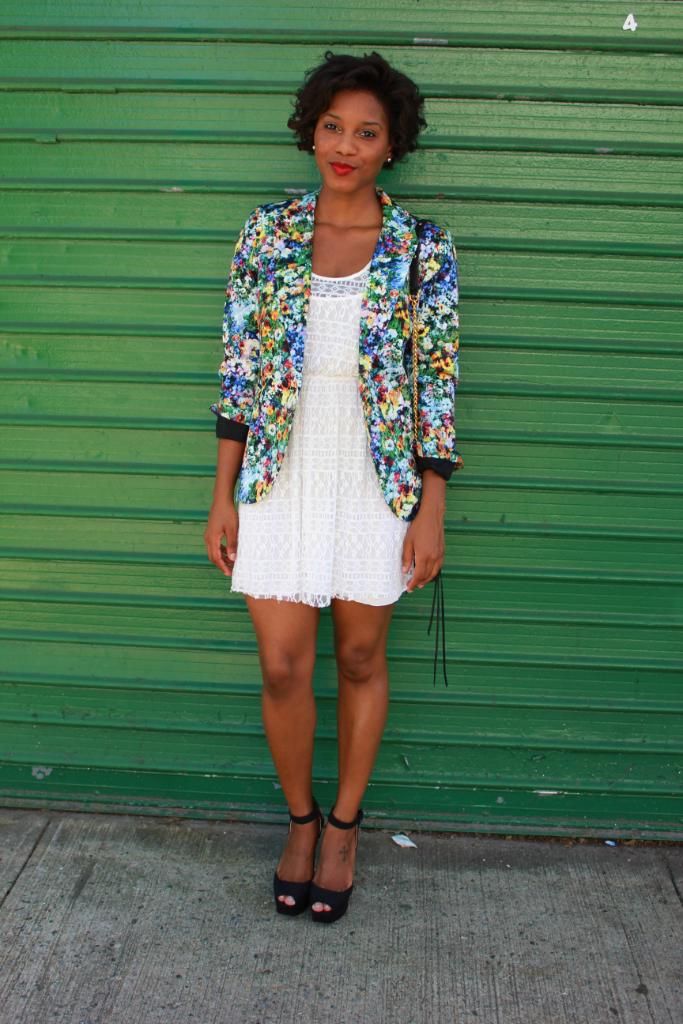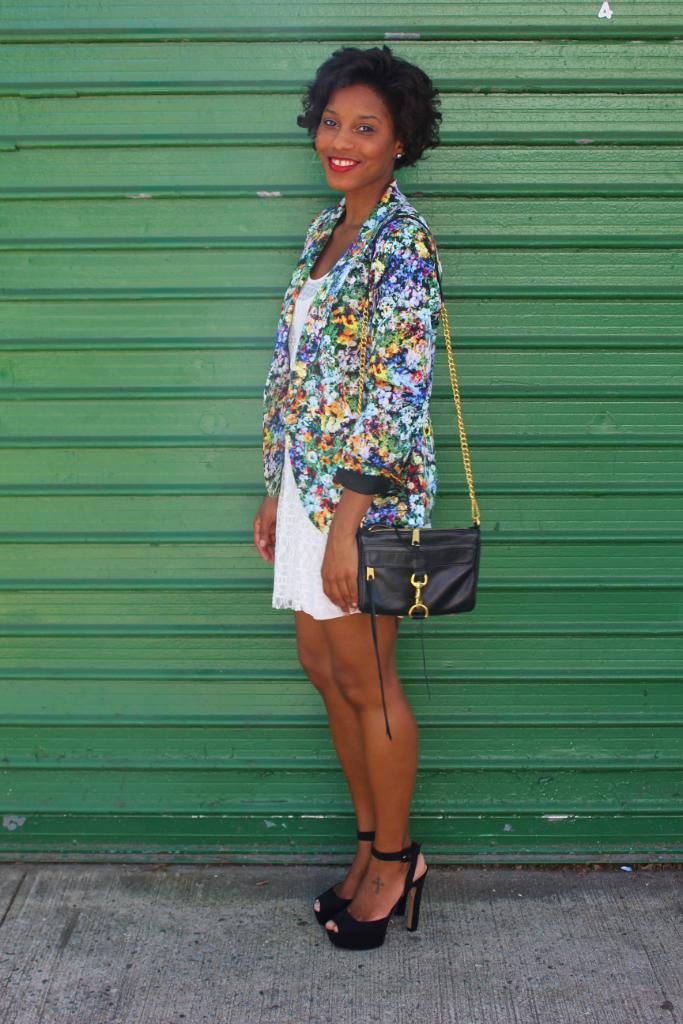 Dress:
Zara
get similar
here
| Shoes:
Zara
| Blazer: Workshop
Andrea Jovine
via Loehmanns
Bag:
Rebecca Minkoff M.A.C.
Mini | Lipstick: MAC Red
i am so inlove with this blazer. it is such an
eyeball popper
don't you agree?
i even heard someone say "
damn thats a lot of flowers
"
yes...exactly what I wanted to achieve!
the power of flowers lives on trend after trend.
best thing about it is it has
so many colors
in it I can wear it as a neutral with just about everything...
xx
Monroe
NEW INVENTORY AT SHOP MY CLOSET!
Follow me on INSTAGRAM @monroesteele